SOCIETY FOR ECONOMIC DEVELOPMENT (SED)
Society for Economic Development (SED) is a nonprofit organization dedicated to developing and providing an ideal platform to youth and women in skill and Entrepreneur development and social empowerment. It aims to create an opportunity culture where the young unemployed excel and will be encouraged to realize their vision and long-term objectives.
Paramount importance will be given to each trainee with employability skills that cater to industry and Technological needs.
OUR MISSION
Our Roadmap starts with our Mission, which is enduring. It declares our purpose as an organization and serves as the standard against which we weigh our actions and decisions.
To stimulate Entrepreneurship among youth…
To inspire Women's Empowerment…
To create value and make a difference in Budding Entrepreneurs.
To be the Centre of Excellence for Entrepreneurship
OUR VISION
Our Vision serves as the framework for our Roadmap and guides every aspect of our business by describing what we need to accomplish in order to continue achieving sustainable, quality growth.
Entrepreneurs: Be a great place to be associated where aspiring entrepreneurs are inspired to be the best they can be.
Portfolio: Bring to the industry a portfolio of quality entrepreneurs who can anticipate and satisfy customers' desires and needs.
Partners: Nurture a winning network of State and Central institutions, NGOs, together we create mutual, enduring value.
Women: Empowered to become a confident and sustainable Entrepreneur.
Profit: Not our sole motto but for only sustainability while being mindful of our overall responsibilities.
Productivity: Be a highly effective and fast-moving organization.
OUR OBJECTIVES
Enhance Entrepreneurial values among youth and facilitate their choosing Entrepreneurship as a preferred career.
Facilitate the introduction of entrepreneurship courses in the academic system.
Strategies development of competent Entrepreneurship in industrial and service sectors through research studies and consultancy services.
Promote Networking with National and International agencies, NGOs, and Government organizations for developing & promoting Entrepreneurship, facilitating technology transfer, product development, partnering, and market accessibility.
To be the "Centre of Learning", for trainers on Entrepreneurship development.
Capacity Building/Enhancement of Entrepreneurship development
Build capacities of country-level agencies for Institutionalization of Entrepreneurship.
Vocational training to school dropouts, existing workers to improve their employability by optimally utilizing the available infrastructure in the Government, Private and Public Sectors.
Expertise in Monitoring and Evaluation, Development and Dissemination of training manuals and modules on varied subjects
ACTIVITIES
ENTREPRENEUR COUNSELING SERVICE
The counseling services are available on subjects like Entrepreneurship, Business Opportunities, Financial Assistance, Schemes & Subsidies, Modernization and Diversification, Qualify system, etc.
ADMINISTRATIVE TRAINING FOR PERSONS UNDER PMEGP SCHEME
Conducted PMRY Training Programmes for more than 1000 beneficiaries provided financial guidance under PMEGP Scheme to avail loans from the banks.
ENTREPRENEURIAL DEVELOPMENT PROGRAMMES
Regular Entrepreneurial & Skill Development Programmes in different trades like IT & ITES, Electronics, Fashion Designing, Beautician, etc sponsored by Directorate General Employment and Training.
AWARENESS PROGRAMMES FOR WOMEN IN RURAL SECTORS
Special Women Entrepreneurship development program in Ranga Reddy & Medak districts in association with APPC, Hyderabad. Focusing on Empowering the Young Entrepreneurs through Orientation programs
GOALS
Individual Counselling
Awareness Programs / Orientation Programs on Entrepreneurship
Entrepreneurship & Skill Development Programs
Workshops / Seminars / conferences
Marketing & Exports Marketing opportunities
Networking & Exhibitions
Prardha Saradhi K
Vice President
Harish CH
Joint Secretary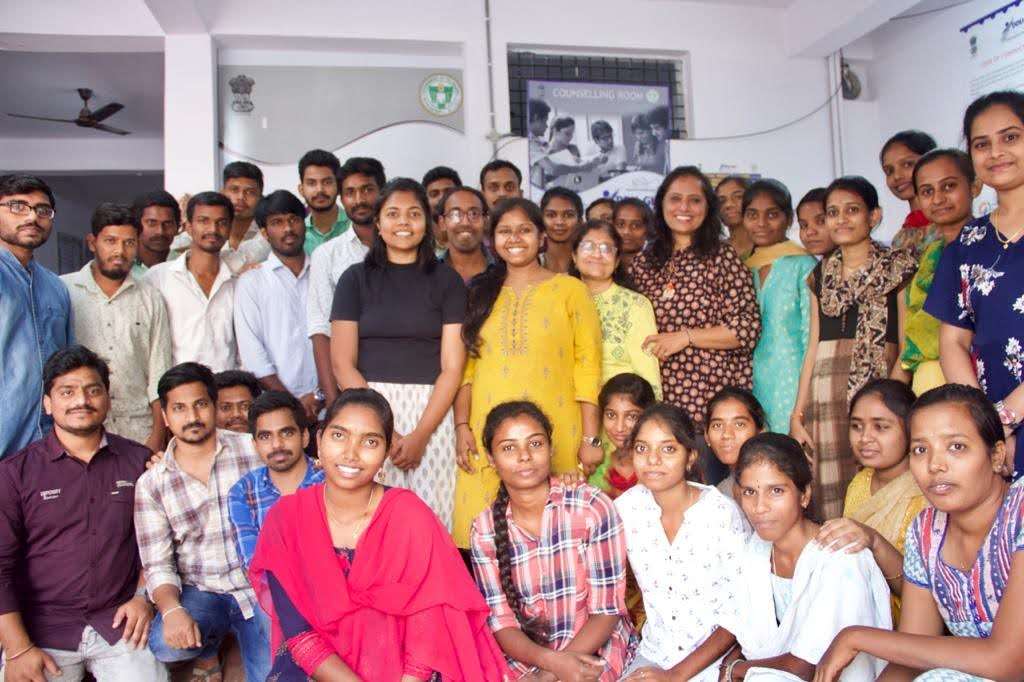 Find our latest activities and Empowering Programs here.
Admissions to NIOS are now open. Missed out on an education? Get a Second Chance to Learn! Eligibility: Above 14 Years of Age, seniors and the disabled are also eligible. The last date of admission is 20-07-2022. Hurry up! Limited Seats! For more information, please...
read more