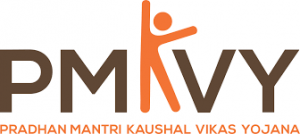 PMKVY
Pradhan Mantri Kaushal Vikas Yojana (PMKVY) is the flagship scheme of the Ministry of Skill Development and Entrepreneurship (MSDE) implemented by the National Skill Development Corporation (NSDC)
Individuals in this job provide patient care and assist in preparing patients' units. Some of the key responsibilities of a General Duty Assistant are to provide personal care, comfort, and assistance in fulfilling the nutritional and elimination needs of the patient while ensuring their safety
Duration- 3 months
Eligibility-MPHW/GNM/ANM
Individuals in this job draw samples including oral/nasal swabs from patients for laboratory testing and analysis needed during COVID 19 diagnosis, following all the infection and safety precautions as per COVID protocols. The person is also responsible for other activities such as labeling, storage and transportation of samples along with record keeping and other related manual or digital documentation. Their key responsibilities are mapped to the competencies required by a Phlebotomist.
Duration-3months
Eligibility – MLT/DMLT   
Individuals in this position interact with customers by giving specialized service and product demonstrations to maximize business in a retail environment whilst striving for continuous improvements in levels of services rendered.
Duration -3 months
Eligibility  -10th pass
The individual at work is responsible for rectifying faults in the mobile phone brought in by the customer. The individual receives the faulty mobile phone, diagnoses the problems, performs front-end or hardware level repair as required, resolves software issues, and ensures effective functioning before delivering back to the customer.
Duration- 3 Months
Eligibility – 10th Pass