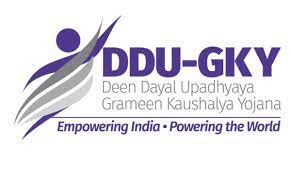 DDUGKY
The Ministry of Rural Development (MoRD) announced the Deen Dayal Upadhyaya Grameen Kaushalya Yojana (DDU-GKY) Antyodaya Diwas, on 25th September 2014. DDU-GKY is a part of the National Rural Livelihood Mission (NRLM), tasked with the dual objectives of adding diversity to the incomes of rural poor families and cater to the career aspirations of rural youth.
DDU-GKY is uniquely focused on rural youth between the ages of 15 and 35 years from poor families. As a part of the Skill India campaign, it plays an instrumental role in supporting the social and economic programs of the government like the Make In India, Digital India, Smart Cities and Start-Up India, Stand-Up India campaigns. Over 180 million or 69% of the country's youth population between the ages of 18 and 34 years live in its rural areas. Of these, the bottom of the pyramid youth from poor families with no or marginal employment number about 55 million.
Individuals in this job provide patient care and assist in preparing patients' units. Some of the key
responsibilities of a General Duty Assistant are to provide personal care, comfort, and assistance in fulfilling the nutritional and elimination needs of the patient while ensuring their safety
Duration: 3 months
Eligibility:
Qualification: MPHW/ANM/GNM
Age-18-25
Category – SC/Minorities
100% Placement
Facilities Provided
Free Food and Accommodation

Course Material

Uniform
Social Media Manager is responsible for designing and supervising the implementation of the complete Digital and Social media marketing strategy for the assigned product.
Duration– 3 months
Eligibility
Qualification- Any Graduate
Age-18-25
Category – SC/Minorities
100% Placement
Facilities Provided
Free Food and Accommodation

Course Material

Uniform